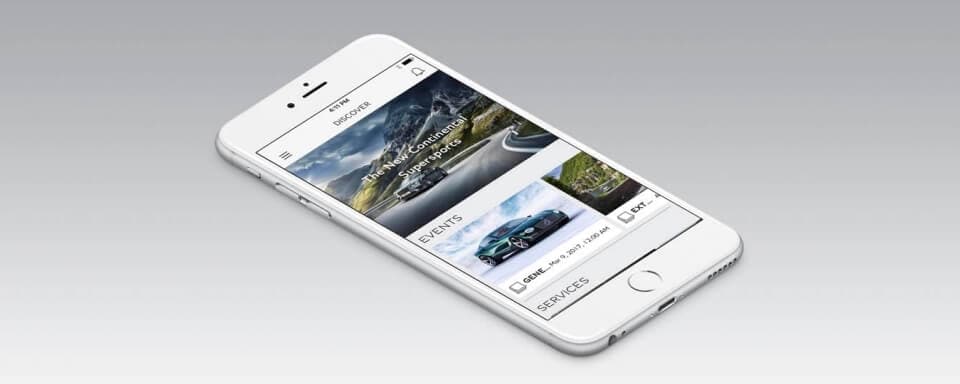 The Bentley Network App
The Bentley Network provides access to a world of digital services and an exclusive online community of Bentley owners. It is available for iOS devices and can be downloaded from the App Store.
Access Bentley news as it breaks.
Alongside rich content developed exclusively for Bentley Network members, you'll enjoy priority access to all of our news, including invitations to an incredible range of events, from luxurious experiences to thrilling motorsport meetings.
More than a social network.
The Bentley Network App is a place to share your experiences, thoughts and ideas with others of similar interests from across the globe. Continue those friendships founded at one of Bentley's events, or expand your network of business connections. However you choose to engage, the experience will be tailored to you.
Peace of mind.
Bentley individually validates every application to join, so it can take up to 48 hours before your membership is confirmed. After that, you can start to build your profile, including details of your Bentley in the 'My Garage' section of the app.
A growing suite of services.
The range of owner services available through the app is constantly growing. Once you have downloaded the App you will receive updates automatically via the App Store.
To create an account, simply download the Bentley Network app from the App Store and enter your details. Security is paramount - and membership is strictly limited to current Bentley owners only - so during registration you will be asked for your car's VIN number, plus your name, city and the name of your Bentley retailer.
Download for Apple iOS

Dealership Hours
Monday - Saturday

9:00am - 6:00pm

Sunday

10:00 AM - 5:00 PM