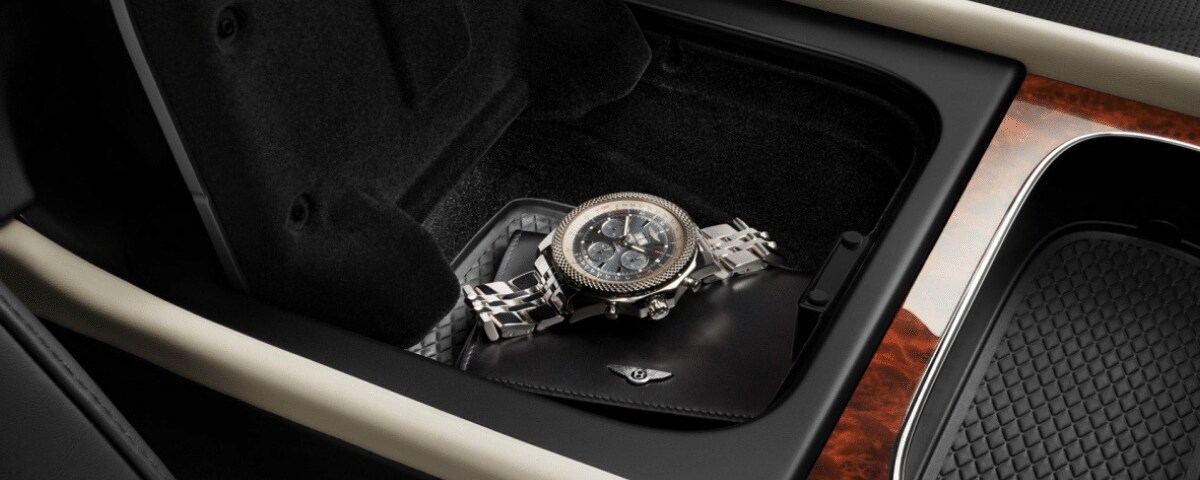 What Is Mulliner Biometric Secure Storage?
Mulliner Biometric Secure Storage is an available fingerprint-activated storage compartment that allows you to confidently store valuable personal items inside your Bentley Bentayga whenever you need to. Normally, leaving valuable items in your car can leave you feeling a little uneasy, keeping your mind distracted the whole time you're away from your vehicle. Worrying is now a thing of the past though with the advanced Mulliner Biometric Secure Storage unit. Thanks to its heavy-duty aluminum construction, your items remain protected and safe. With seamlessly integrated into the front center armrest of the Bentley Bentayga, it remains hidden from prying eyes too.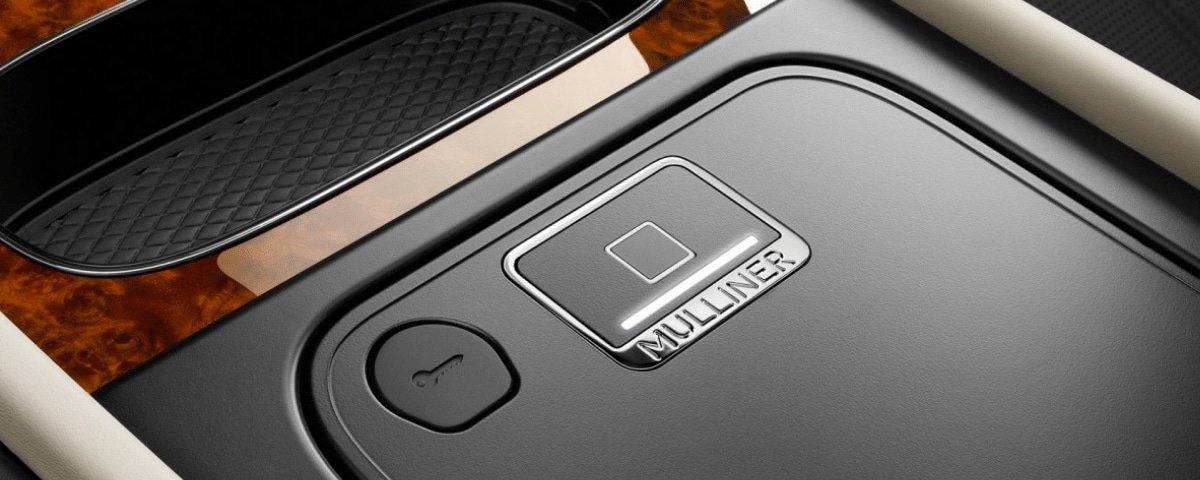 Secure Fingerprint Scanning Technology
The Mulliner Biometric Secure Storage features biometric authentication technology that recognizes your fingerprint, so there are no combinations or PIN numbers to remember. A 360-degree capacitive fingerprint reader integrated into the lid allows you to open Secure Storage from either the driver or passenger seat. Multiple fingerprints can be stored, too, allowing the access for the whole family.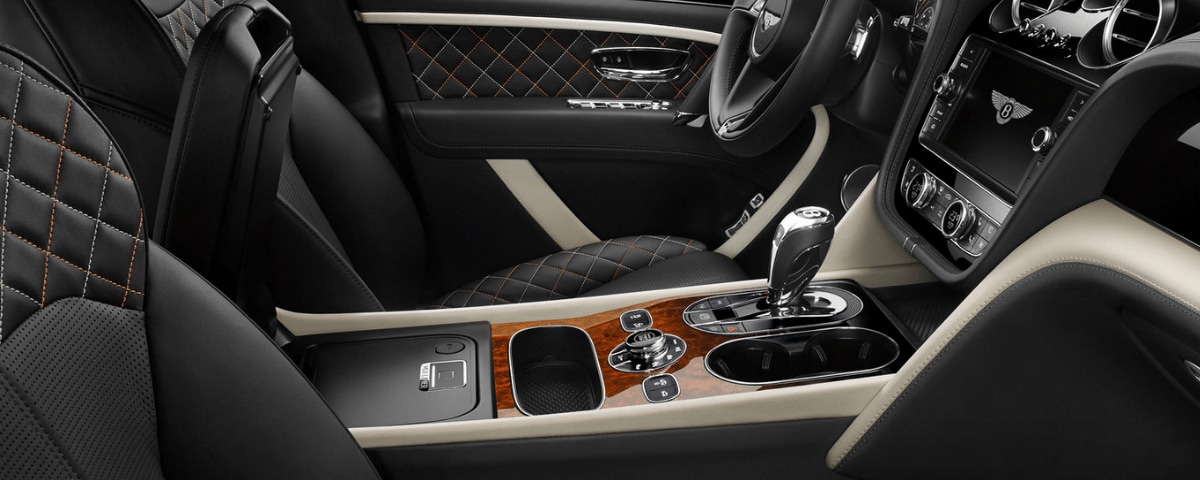 Convenient Charging on the Go
To help keep items from shifting around, the Secure Storage box is lined with a rubber mat featuring the hallmark Bentley diamond pattern. With a dual USB charger and an aux socket, it can also be used for connecting and charging mobile devices. This enables occupants of the car to access Bentayga's infotainment technology, including Apple CarPlay.
Using the Mulliner Biometric Secure Storage
When the car's ignition is switched on, a white LED light in the lid is activated, indicating that the fingerprint recognition technology is operative. The light changes to green when an approved fingerprint is recognized, unlocking the box. When an unfamiliar fingerprint is presented, the light glows red and the box remains locked, its contents safe and secure. Hidden beneath a rubber seal on the lid is a key-operated lock that can be used to open the box manually, should the need arise.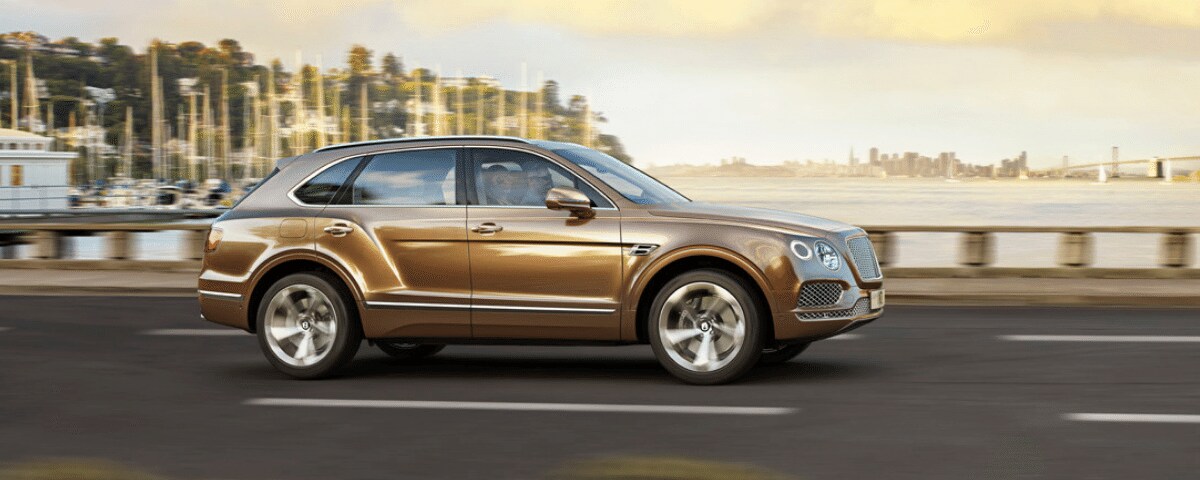 New Bentley with Mulliner Biometric Secure Storage
Currently the Biometric Secure Storage is available through Mulliner for the Bentley Bentayga SUV. For more information on the Mulliner Biometric Secure Storage, or more unique Bentley features, feel free to contact us today at (949) 478-0590 to speak with one of our friendly and knowledgeable team members. In the mean time, check out our new inventory to find your perfect Bentley for sale in Orange County today!