The Refrigerated Drinks Cooler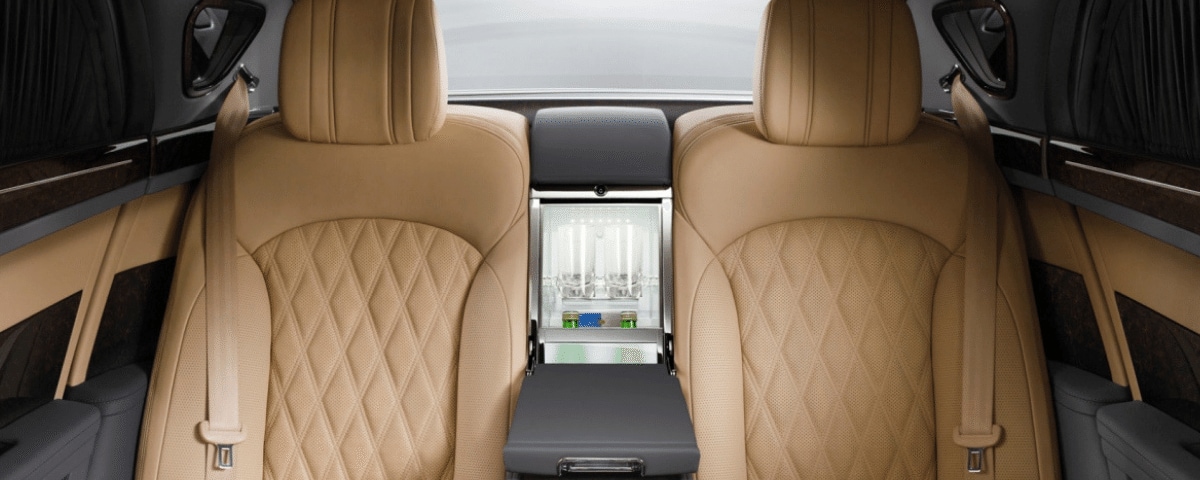 This cooler is designed specifically to cater to our Mulsanne and Mulsanne Speed customers who prefer to enjoy non-alcoholic drinks while on the move. The cooler's capacity has been carefully considered, with room for two one-liter bottles, a small confectionary tray, and two drinking glasses. These glasses have been specifically produced for Mulliner by David Redman of London, and are inspired by the five-spoke design of the Mulsanne alloy wheels.
The Illuminated Cocktail Cabinet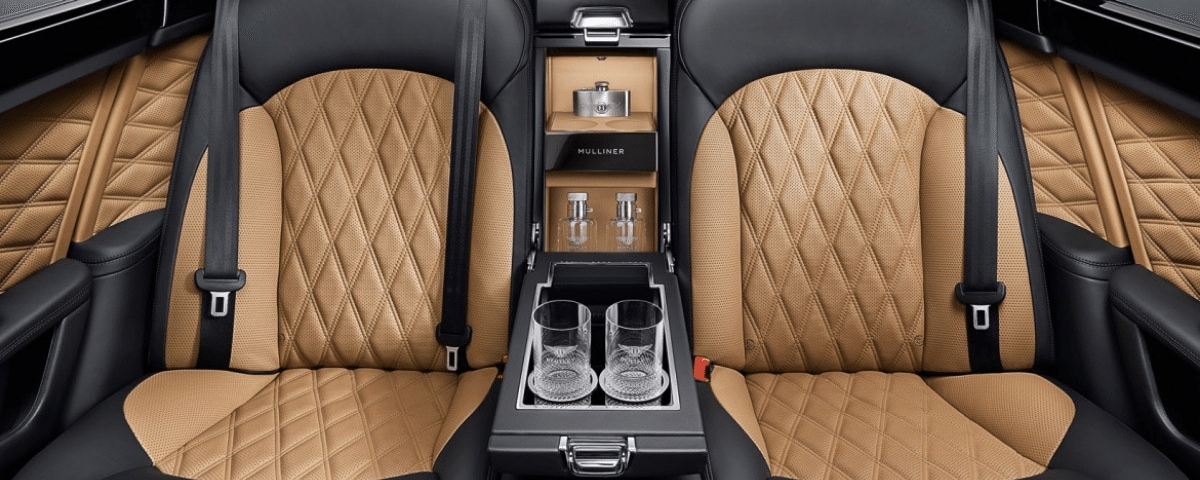 This cabinet gives Mulsanne and Mulsanne Speed customers the refined pleasure and ultimate luxury of enjoying a sip of their favorite spirit while they travel. The elegantly illuminated interior means it can be easily accessed by day or night. A drawer quietly slides to reveal two bespoke crystal decanters, two hand-blown crystal glasses, and a Bentley-branded stainless steel hipflask.
The Refrigerated Champagne Cooler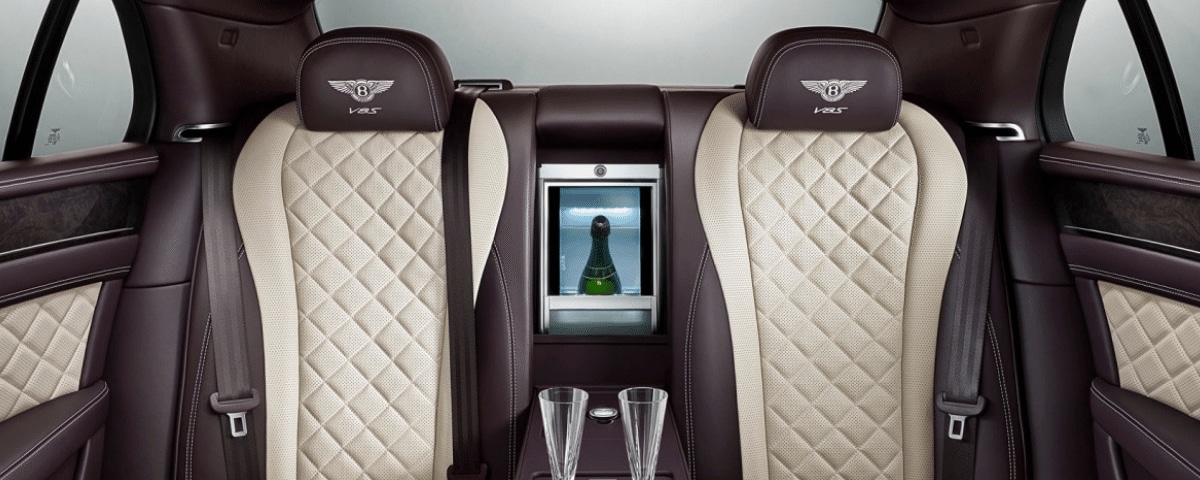 The refrigerated champagne cooler is available for the Bentley Flying Spur. Built and finished by hand, using frosted glass and chromed solid metal, the cooler space has storage that can turn any journey into a celebration. In addition to the room for a bottle of fine champagne and a bottle stopper, there is also room for two bespoke champagne flutes. These flutes have been exclusively designed for Mulliner by David Redman of London.
Mulliner Console Bottle Cooler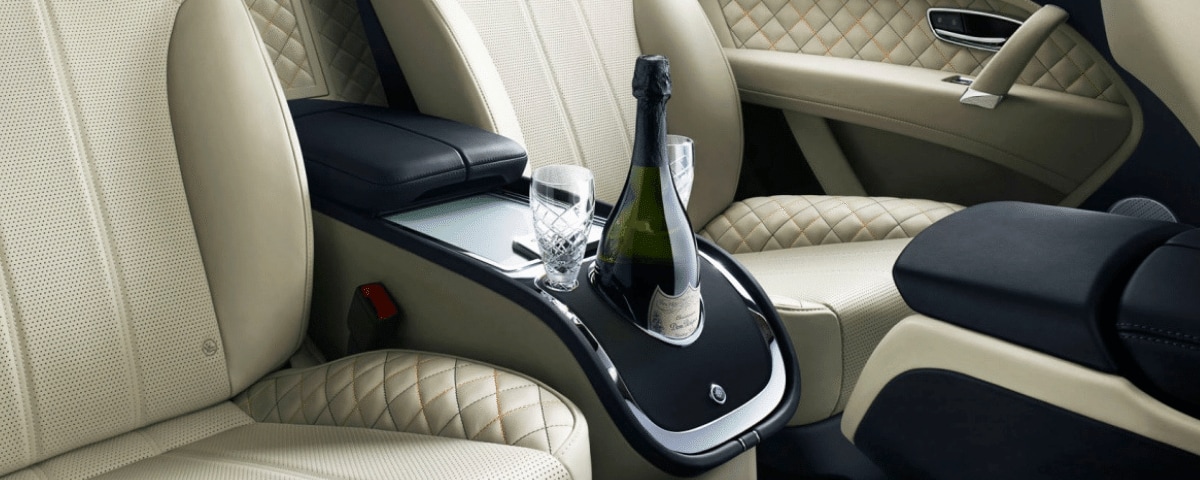 The Mulliner Console Bottle Cooler is available for the Bentley Bentayga SUV. Housed in the rear center console, it consists of an LED-backlit cooler cabinet which can store a bottle of champagne, wine or non-alcoholic refreshment, together with a chilling ring to keep the bottle cool once opened. It comes complete with two hand-blown, hand-cut crystal flute glasses created using traditional techniques by the highly skilled artisans at Cumbria Crystal.