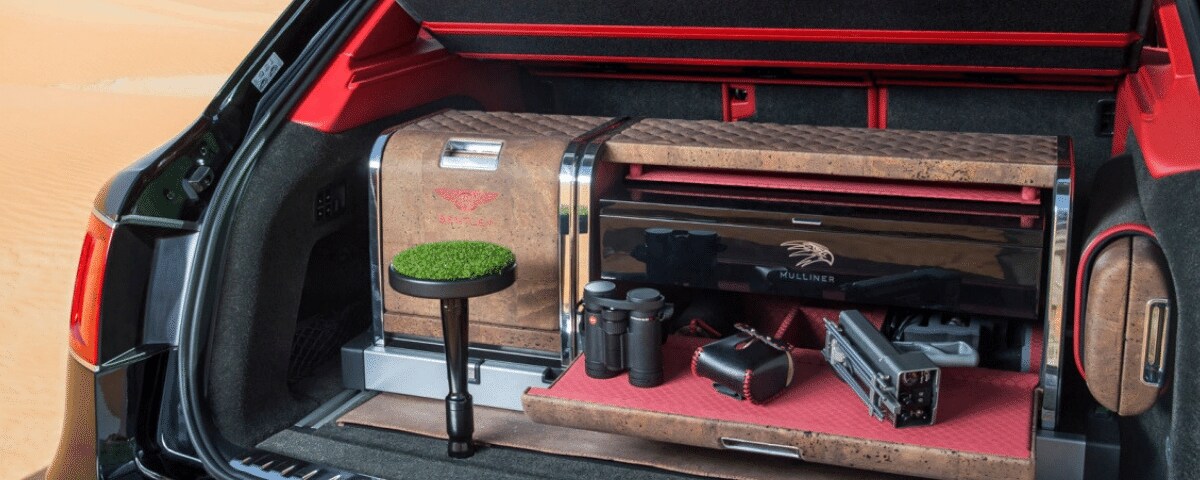 What is Bentayga Falconry by Mulliner?
Bentayga Falconry by Mulliner is an available falconry kit designed to fit seamlessly in the rear of the Bentley Bentayga, and keeps every piece of equipment you will need for a successful falconry outing. Every Mulliner Falconry set is made to order and features two bespoke units: a Refreshment Case and a Master Flight station. Both units are trimmed in a luxurious yet practical natural cork fabric, which is easy to maintain, extremely durable, and pleasing to look at. This falconry kit is an example of how Mulliner can combine your passion with your Bentley in a unique and innovative way through its bespoke commissioning division.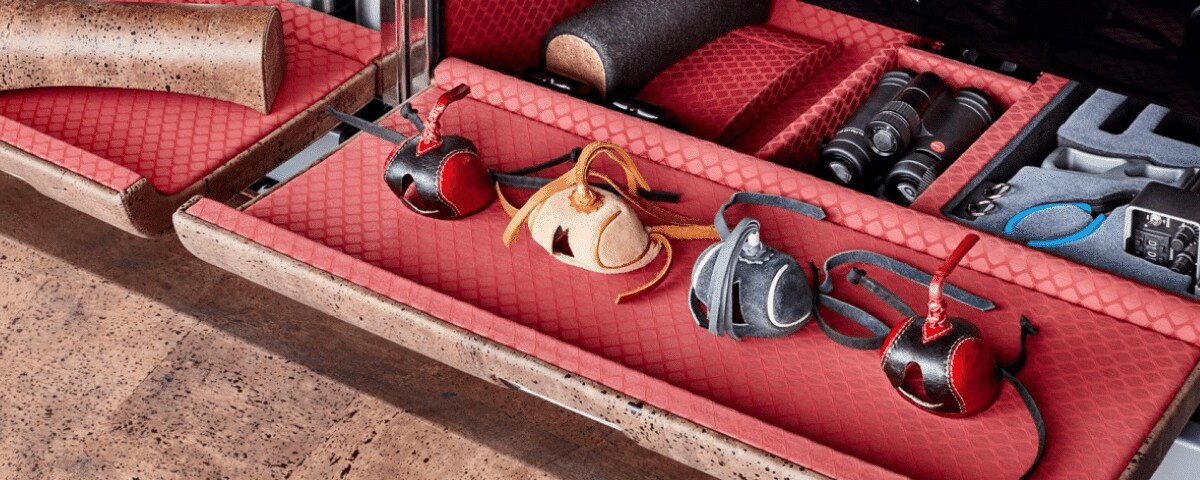 Falconry Equipment & Tools
Inside the master flight station, you will find a storage tray with individual compartments, which can hold your GPS bird tracking unit, binoculars, and hand-crafted leather bird hoods and gauntlets. There is also a removable perch and tether that fits on the central armrest inside the car, making transporting your falcon safe and comfortable.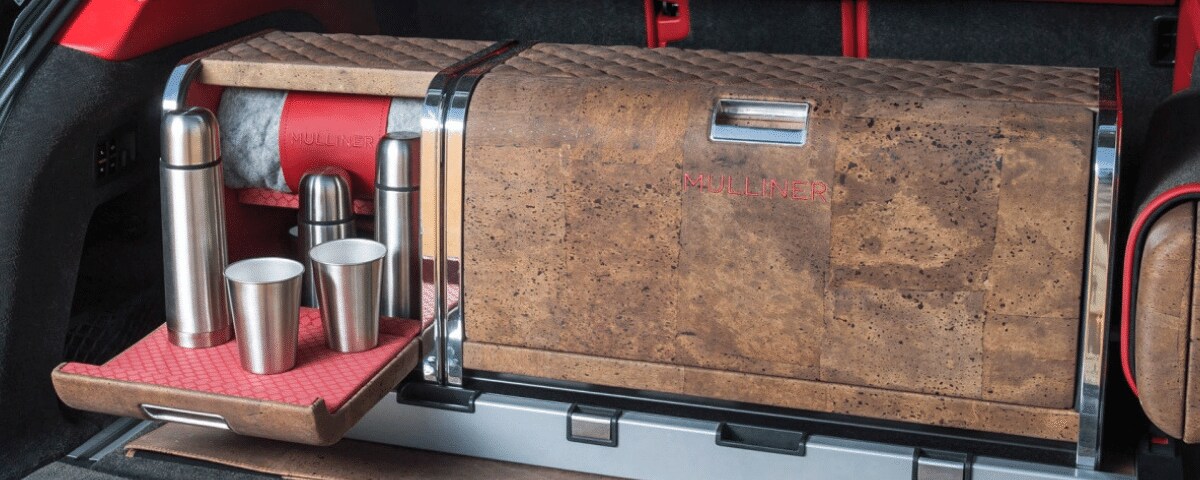 Necessary Refreshments
Inside the refreshment case are three metal flasks with durable cups, for tea, coffee or any other beverage of your choice. There is also warm blanket and refreshing face cloths to help ensure every falconry outing is as comfortable as it is exciting.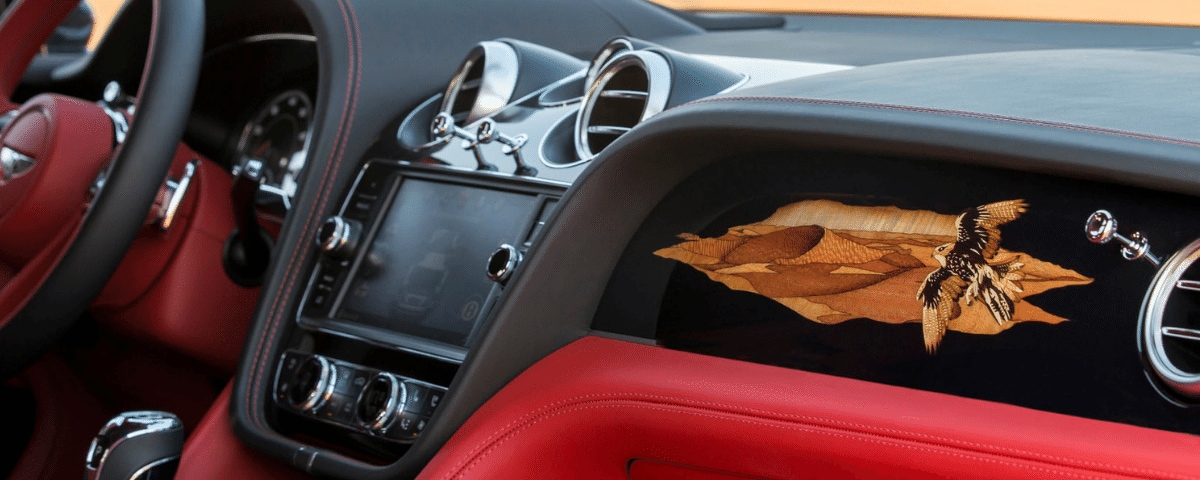 Inspired by the Majestic Saker Falcon
The Bentayga Falconry by Mulliner kit is finished off with a sweeping desert scene on the dashboard, featuring a Saker falcon. Revered today, the breed has been used for hunting for thousands of years. This exquisite feat of marquetry has been created over nine days from 430 individual pieces of wood sourced from around the world.
Personalize Your Bentley with Mulliner
The Bentayga Falconry by Mulliner kit is just one example of what is possible, showcasing how the skilled craftsman at Mulliner can devise and execute elegant bespoke solutions to compliment any lifestyle or hobby – from falconry and fly fishing, to anything else that you might be passionate about. For more information on Bentayga Falconry, what can be created through Mulliner, or more exciting Bentley technology, feel free to contact us today at (949) 478-0590 to schedule an appointment with one of our knowledgeable team members. In the meantime, feel free to browse our new inventory to find your perfect Bentley for sale in Newport Beach today!